"David was a tremendous Captain, not just because of his depth of knowledge piloting a vessel, but also his curiosity of how things work, which kept us cool when the fridge acted up. David has a wealth of knowledge of all things boats which was quite reassuring on our trip from Queensland to Fiji."
John Griffith – KIAPA (Morrelli and Melvin 52)
In November 2020, we were the proud new owners of our dream boat, a Clipper Cordova 60.  Unfortunately, she was in Queensland and we live in Sydney.  Adding to this, she was far bigger, and more complex than anything we had owned before.
Luckily, we found David from Delivery Skippers.  We got him to set out with us and provide tutoring, firstly for Chris, as the new Captain, learning the on board systems, and manoeuvring something this size.  Then for me, upgrading my skills with lines, mooring, berthing and more.
Ours was not a normal delivery against the clock.  We really wanted time with David to absorb his experience and get us comfortable for the next stage of our nautical life.  David was fine to take more than a week for the journey. We found him not only capable, but informative and always ready to share his knowledge and experience.  His patience was boundless.
Anyone needing something more than a simple A to B delivery would be be well placed to start, and end, their search with Delivery Skippers.
Chris and Ling – proud owners of Selena
Vasco and his crew did an excellent job of delivering our 36' Beneteau from Brisbane to Hobart during some very challenging conditions. We are very happy with the process from beginning to end.
Vasco communicated exceptionally well throughout the entire journey. We knew the location of the boat at all times and appreciated his regular updates about the trip and the weather conditions.
The trip took longer than expected due to the weather conditions but we were impressed by the careful regard Vasco had for the boat, crew and overall safety. We had full confidence in the decisions he made at each stage of the delivery journey.
Vasco is an excellent problem-solver and quickly addressed minor issues as they arose. He provided us with useful list of minor issues or characteristics of the boat he observed during the trip and also gave us a details of all expenses incurred. After delivery, Vasco and Pauli left the boat in immaculate condition, beautifully clean inside and out.
Vasco Almeida Carvalho and his crew skippered my recently purchased Jeanneau Sun Odyssey 40.5 and delivered it from Magnetic Island near Townsville, to Mooloolaba. I found Vasco through deliveryskippers.com.au website.  It has been a smooth and professional experience from start to finish.  Vasco clearly has a lot of blue water experience, displayed good judgement, and knew exactly what was necessary to prepare the boat for the journey, and then kept me completely up to date with his plans and movements.  I could not be happier with the experience I had.
Best regards
Paul McManus
Golden Beach, QLD
Hi David,
Caroline and I wish to thank you. For the safe delivery of our new boat E Ola Pono. (Perry 43 Catamaran)
When purchasing our new boat we were very nervous about the fact we were handing the keys over to a total stranger.
David made this process very calming with constant communication photos and Navionic updates.
If you are looking for boat delivery with a smile you should try David…
Arohanui
Mark and Caroline Hurunui
Feedback/review below, hope it suits. Thanks again mate.
" Dave took great care of my yacht during the delivery from Yamba to Yeppoon and I highly recommend him as a delivery skipper. He is a diligent professional and skilled mariner who shows great courtesy to the owner and their boat. He is also a nice guy and is always up for a yarn. He regularly kept me updated on his progress. He repaired and maintained any issues on the boat whilst underway and delivered it into Yeppoon safely. I am a very happy customer, thanks Dave"
Warmest regards from the tropics
James
Coral Sea Kayaking
Buying my catamaran was a daunting and costly experience. Once it was finally 'ready to go' I gave Dave a call. I think the best way to put it is, that once Dave arrived on board it was like a big breath of fresh air. Dave was there to help in a big way. Unlike the dramas I faced with the politics of surveys and repairs, Dave wasn't thinking about how he could rob another 2k out of me. His focus was planning and preparing a safe journey and this remained paramount through the entire time. First up we grabbed some food then started to check over the boat. Dave instantly found numerous safety issues that he worked tirelessly to help me fix before we departed. Coming from an engineering background there is not much Dave can't fix or know how to get fixed.
At the start of the journey I had never sailed before. By the end of the journey I was confident I could do all the basics of sailing my boat and plan and prepare a journey. Dave instructed, explained and demonstrated everything to me through the whole journey. The tips and tricks just flowed and flowed. Take a good notebook and write down everything he says. I learnt so much.
Dave cares greatly for boats. I highly recommend him for moving your new or used pride and joy.
Thanks Dave
David Perry, Maryborough, "Lyra"
"After purchasing the Ellen R in Manly, Brisbane I planned a South passage to Sydney-Port Jackson. The Ellen R is a fully restored 1958 Norman R Wright &Sons twin-masted carvel planked bridge deck cruiser. Created in 1958 it took 6 years to bring her back to her prime. She is precious, elegant and a piece of maritime history. I needed someone I could trust 100% and be comfortable with on the ocean. I sailed her South to Coff's Harbour with my brother who unfortunately had to leave for business. I had contacted Delivery Skippers ahead of time to engage a skilled skipper to assist with the rest of the journey. David was very helpful but unavailable. He suggested his brother Jamie who's sailing CV is outstanding. I flew Jamie from Tasmania to Coff's Harbour. As soon as he was aboard we discussed the weather and the boats capabilities and how she had handled the trip south from Brisbane. Jamie is energetic, highly skilled and deeply experienced having sailed the world for many years. His technical ability and knowledge gave me enormous confidence in sailing not-stop from Coff's to Sydney. When the sea and weather was challenging us his calmness and clarity was very comforting. I highly recommend Delivery Skippers and Jamie to help deliver your vessel with safety and security."
Stuart King
Good morning David – Joy here ?
Just wanted to say thanks again for your good company, professional efficiency and excellent skills. We are both taking stock of all the lessons learned over the last week. Glad of the conditions – we wouldn't have learned much on a millpond! Both Ron and I wish you all the best with all the roads you walk and seas you sail in your life and most importantly we wish you good health. Our very best regards Joy and Ron….and Stylus of course xx
Cavalier 395, Stylus
Lake Macquarie to the Gold Coast
We had just purchased our first catamaran and needed to move it from Lake Macquarie to Brisbane. We are new to sailing and contacted David to do the delivery, hoping to join him on the journey. After meeting David we felt comfortable and confident he would be more than capable of doing the job. The trip turned out to be a fantastic experience for us. David's approach was professional and his generosity with the sharing of his knowledge was greatly appreciated. We would not hesitate in recommending David's services to anyone in need of a delivery skipper.
Kind Regards,
Nigel and Jodie
Fountain Pajot 36, M
Manly, Queensland
David Mitchel and his competent team delivered our Lagoon 380 "Paws Awhile" from Port Moresby to Cairns when I couldn't find time to bring it down myself due to work commitments.
David's service couldn't have been more professional.  The boat arrived in Cairns in great time and also arrived cleaner then when it left Port Moresby and he even fixed a few little chores I hadn't gotten around too on the way.
Not only did he and Adam (crew) have good sailing knowledge, their knowledge of boat electrical and mechanical systems gave me a high degree of confidence that had any problem arisen during the trip they could have fixed it en-route.
I would have no hesitation in recommending your multihull yacht delivery services to any other potential clients looking for a reliable trustworthy skipper to undertake a boat delivery.
Best Regards
Greg McDonald, Cairns
I made my 1st big purchase of a catamaran and I had to somehow get it from Adelaide to Lake Macquarie. Being new to the sailing game, I was not even going to consider doing it myself so I went about trying to find someone I could trust to bring her home safely.
Fortunately, after calling around and even meeting a few skippers I found David Mitchell.
David's confidence and experience with sailing was evident from the time I met him and he did not disappoint.
Not only did he get the boat home in great time, but also in great condition especially considering that they came through Bass Straight with 50 knot winds.
In short I would entrust my catamaran with David anytime and I will definitely be using his services again on the next purchase.
Adam Fisher
Lake Macquarie
Maxim 38, Next Tuesday
To: David Mitchell of DeliverySkippers.com.au                                           2.2.18
Dear David and Adam,
This is a note of thanks and recommendation for your multihull yacht delivery services in safely delivering my Leopard 46 down the East Coast of NSW.
I found you extremely helpful and easy to deal with, after a short conversation I had confidence in your ability and seamanship skills.
I appreciated the daily updates via email or phone as to conditions and experiences that you were encountering.
It is also comforting to know that the skipper and crew that you have entrusted your boat with has sufficient mechanical knowledge and common sense to get out of trouble in case of breakdown or some emergency.
I was also impressed of your attention to all things to do with safety of crew and of course vessel.
I thank you for the final clean you did on the boat it was as good as new.
I would have no hesitation in recommending your multihull yacht delivery services to any other potential clients looking for a reliable trustworthy skipper to undertake a boat delivery.
Feel free to pass my mobile number onto any potential clients for a personal endorsement of your services.
Best Regards
Chris Lowe (Sydney)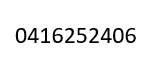 The first time I had heard of David and his delivery service it was through a friend so I had every confidence of getting our boat home when we decided to buy "Vixen" from Townsville. I contacted David before we bought Vixen, and when I told him it was our first purchase he gave us some tips to ensure we got a good buy.
The delivery went really well, we had a short window of opportunity to motor sail her back given it was during the cyclone season. David and Adam did face some heavy seas but I could not fault his professionalism and judgement. The one day they had to pull in due to the weather was still productive, David and Adam were pro-active replacing worn belts on the engine, installing the under bed water bladder and general maintenance tasks that required attention on the boat.
Vixen arrived safely in Lake Macquarie in good time and David was kind enough to send us pictures along the way to document the trip. He also provided us with a detailed list of things that would need to be fixed/replaced or addressed in the near future as we had asked. David is a knowledgeable and professional skipper who has been a pleasure to deal with.
I would be very happy to recommend David and Deliveryskippers.com.au
Kind Regards
James Bancroft, NSW
Jeanneau Sun Odyssey 342 – Vixen
When looking for someone to bring my yacht from Hobart to Sydney the information about what was involved or was needed seemed to be widely different and confusing; This was not the case once I was talking with David. He provided a list of what was needed to have Ameralia's safety equipment up to standard and for everything else ready for the trip. As I was not able to be in Hobart to assist in making sure everything was ready in short notice I had thought it would have been an a stressful experience, but Davids knowledge, experience and can do attitude made it a stress free.
I really appreciated the updates when he was in communication range, letting me know the progress during the trip and putting up with the foibles of Ameralia without complaint; such as the bunks not having lee cloths.
The yacht was delivered in perfect order, completely clean and tidy with even the cutter sail re-rigged for better performance. The cost of the delivery was under what was quoted and the extras required were what was needed and done with a mind to keep the total costs down.
In summary, I would highly recommend David to anyone needed their yacht delivered. When it comes to the entire package he is difficult to beat. He knows what is required, can get the job done, can handle the unforeseen, and is highly customer focused. During the entire process David always had the safe delivery of the yacht to my satisfaction as his focus and that is exactly what he delivered.
Kind Regards
Ralph Westbury
Designated Support Engineer
I met David Mitchell for 20 minutes before agreeing to have him join me on a 5 week trip from the Whitsundays to Hobart.
Dave's sailing expertise was always apparent. Quick to think of a solution. Never hesitating. He is also very safe. One time one engine got stuck in reverse and he quickly dealt with the situation, avoiding an imminent collision with another vessel. Dave is an expert captain driving boats at close quarters and in difficult conditions.
Dave is honest, fair, trustworthy and easy to get along with. Even for five weeks on a boat.
Dave comes from what is probably Australia's most remarkable sailing family. This heritage and experience shows up in his sailing ability and his personality .
It is my pleasure to recommend Dave as a yacht delivery skipper of any boat. I know he'll always do a great job.
Doug Keating
Big Wave Rider | 46ft Chamberlin catamaran
Hobart, Tasmania
Craig and David of deliveryskippers.com.au contracted to bring a 12 metre timber motor cruiser from Hobart to Sydney.
It was not a straight-forward job; being a recently acquired vessel her on board inventory was found to be incomplete and/or inaccurate, including such pertinent details as cruising speed and fuel consumption. Also, being only 2.8 metre waterline beam she was not the most comfortable of rides in some stiff weather encountered up the east coast.
Suffice to say that they delivered her to Sydney in good time, and with a minimum of fuss; a tribute to their patience, competence, and seamanship.
I am happy to recommend Craig and David's services, particularly for any job that is slightly out of the ordinary, demanding versatility and experience.
Peter M. Wargent. September 2017, Sydney.
David stepped up to help me out of a tight situation to get my boat from Lake Macquarie to Mooloolaba fast to pick up the family. He was a great sailing companion, cooked most of the food for us and helped me understand the workings of the boat during my first voyage on her.
We encountered issues with the engine, sails and weather but David was more than up to meeting the challenges and kick started our three month journey with enthusiasm and positivity.
Highly recommended. 5 stars
Reid Butler
Buccaneer, 36 foot Roberts Spray
NSW, Australia
Delivery Skippers Dave and Craig were engaged to deliver my 42ft sloop from Sydney to Hamilton Island in 2016.
I accompanied them on the trip.
I found them to be highly competent and professional, and I would definitely use their services again should the need arise. Their fees and expenses were most reasonable.
I can recommend Delivery Skippers to deliver your boat without any hesitation whatsoever.
Victor Webster 0408 494 356
Duncanson 42 – Ancient Mariner
Balgowlah, NSW